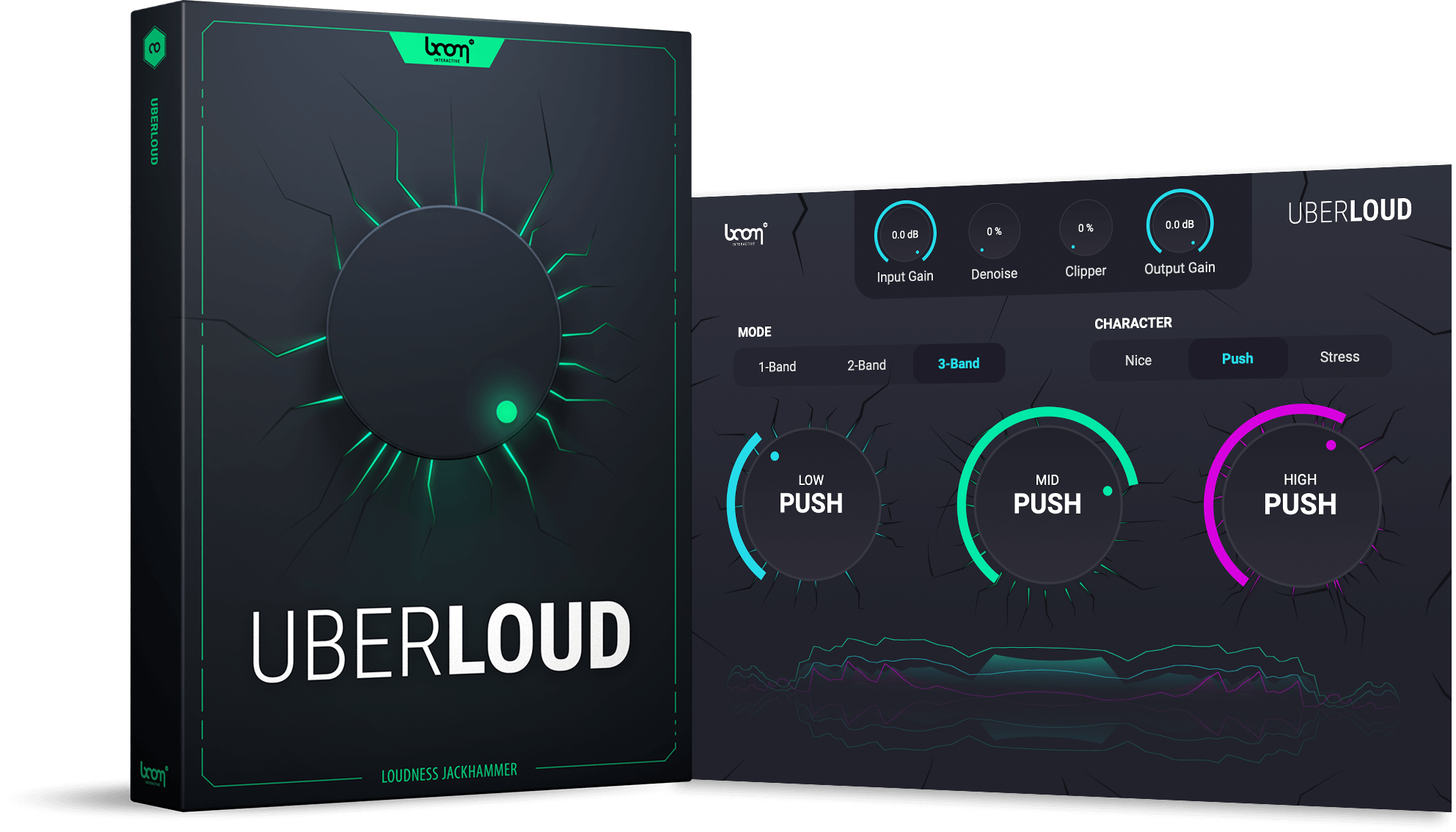 ---
Have you ever been making music and noticed that two objects that measure the same on the volume meter sound drastically different? One might even sound almost inaudible? There are, of course, complex ways to cure that problem. You can layer, distort, clip and so on, trial and error a million times so finally when the day is through, the sound object is finally as loud as it should be. Or you can apply UBERLOUD.
STEP ONE, PUSH THE BUTTON
Under the hood are some serious algorithms to bring power to every sound. There is no sound too thin that you can't bring to the front.
"We developed our own dynamic approach to easily achieve a lot more perceived loudness. It can be mixed either absolutely in your face or just as a layer to pump up existing material," Axel Rohrbach at BOOM Library says. "With a simple 'push' of the button, you can make stuff loud."
STEP TWO, APPLY JACKHAMMER
With the plug-in activated, the algorithms do all the hard work for you. No more worrying about clipping or sound floors or all that other nonsense. Just press it and listen to the wonders. The three different modes allow it to be split by bands and can be easily adjusted accordingly.
UBERLOUD uses a clipper to add in harmonics, and also is built with a denoiser to get rid of the floor noise and circumvent the problem of raising the decibels on background sounds.
WHAT IS UBERLOUD GOOD FOR?
Though the loudness wars are officially over, you might still want to aggressively emphasize one layer or instrument at certain keypoints and accents or the whole mix. To get more dynamic mixes without losing the power of some elements to translate through a mix, UBERLOUD can also help bring up quieter parts of these elements. You can then turn the volume of those layers down, without losing the perceived power of the single element, but creating space for peaks of other sources.
"UBERLOUD approaches high-end algorithms with an easy-to-use interface which offers quick results," Axel explains. "And I think we nailed it. It is not specifically aimed toward one instrument or sound effect, it works on any material."
Make sure to order UBERLOUD by MARCH 31st to take advantage of our special offer!