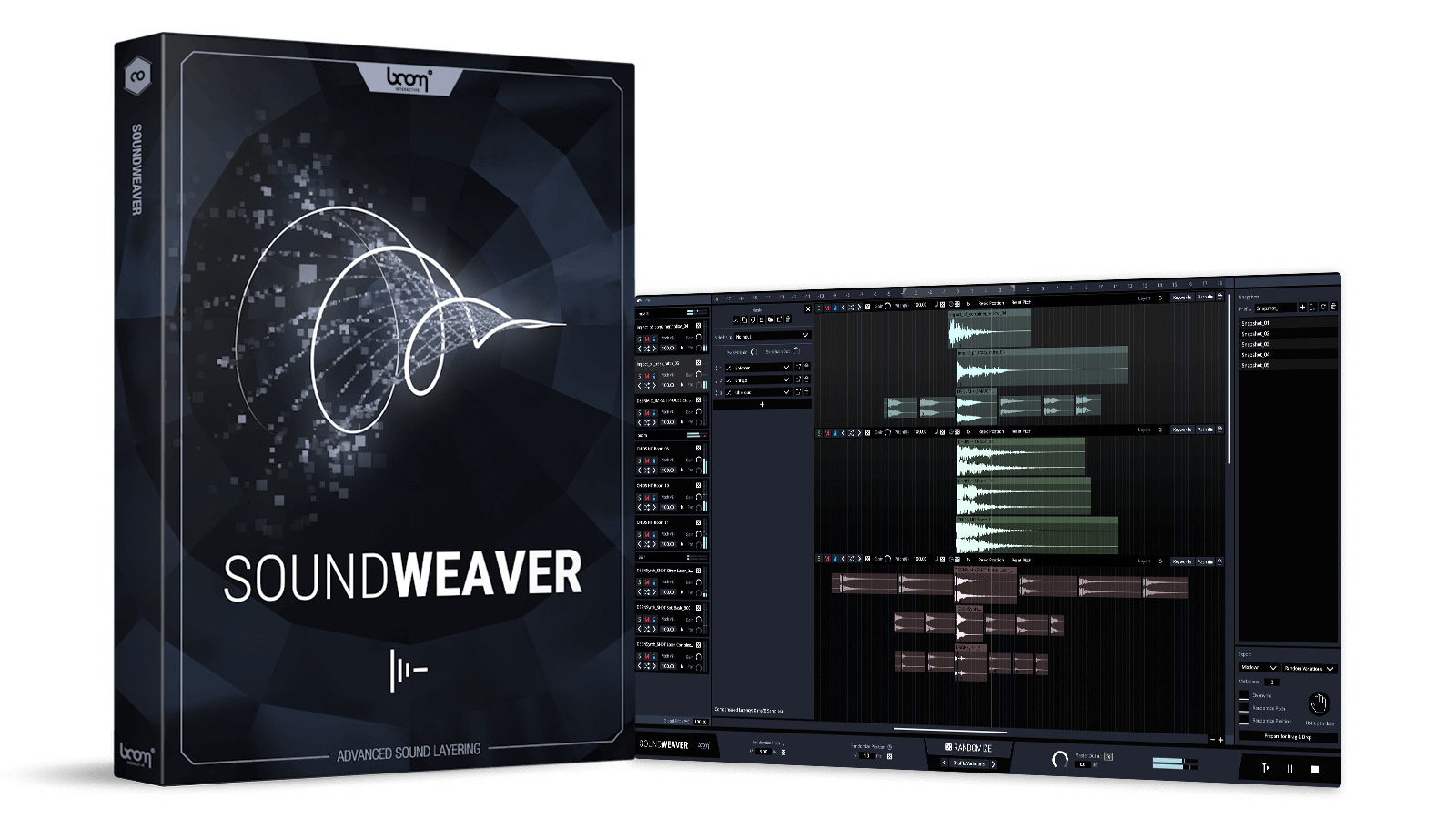 Have you heard the news? SOUNDWEAVER just dropped a game-changing update. We took your feedback from the earlier version and made it happen – SOUNDWEAVER can now host VST plugins!
"With the new VST rack, SOUNDWEAVER becomes even more flexible and creative," says project lead Benjamin Drumeaux. "What I personally like most is that you can even save your FX chains to get reproducible results."
LAYERING MAGIC
Not familiar with SOUNDWEAVER? Years ago, our sound designers were growing frustrated with using their regular DAWs to create multi-layered sound effects. And considering that in sound design, we often have to layer and edit effects to get an end result – the whistle of gunshots, or a superhero jumping from a rooftop and landing in the scene of a crime, or the sound of a body getting hit by a fist – we know from experience this can be a very painstaking task. That's why we came up with the ad hoc tool of SOUNDWEAVER to begin with.
SOUNDWEAVER is a powerful sound design tool, allowing you to easily find and layer any content in your sound library. It comes with an invaluable random function that can lead you down infinite rabbit holes of creativity and unplanned results.
NOW SUPPORTING VST
And now with our exciting news.
We listened to user feedback on the first version, and now proudly present a completely game-changing update: SOUNDWEAVER can now host VST plugins.
Before, with SOUNDWEAVER You were more limited by your sounds and your own creativity with layering and chopping. But now, with VST support, those limits have been shredded to pieces. You can now use your favorite VSTs within a SOUNDWEAVER project to edit, mangle, or utterly annihilate your sounds.
This opens up entire new workflows, since now you can have an entire editing atmosphere within SOUNDWEAVER and can export the wave to your DAW with just a quick drag and drop. No more having your musical masterpiece getting hug up on VSTs because one or two sound effects are eating up your processing power.
Simply click on the "fx" icon on the track's control panel. This opens a new FX section where you now have various controls. You can copy and paste FX, bypass them and load or delete them. You can apply a sidechain from another track. And most importantly, the plus icon below allows you to add your VST plugins to the track, and with the "fx" icon at the top you can add them to the entire project.
OTHER UPDATES
That's not all we updated. We also tinkered with a host of other issues. Here are all the updates for version 1.2:
Added global/group reset pitch function (new feature)
Fixed a bug where export drag drop with "Overwrite" activated would use the wrong index as suffix for file.
Fixed a bug where overwriting existing files by export could create too many files when 'Glue Variations' was activated.
Fixed a bug where option "Use whole path" when searching sounds didn't work when using indexed paths.
Track names can no longer be set to empty strings.
Fixed a bug where selecting tracks using arrow keys jumped more than one track per key press.
Fixed a bug on Mac where right click gestures didn't work.
Fixed a bug where the VU-meters would falsely display a small amount of gain.
The playlist is always centered now on startup.
CHECK IT OUT
Don't have SOUNDWEAVER yet? Check out the store front for more info on this creative and inspiring sound design tool.