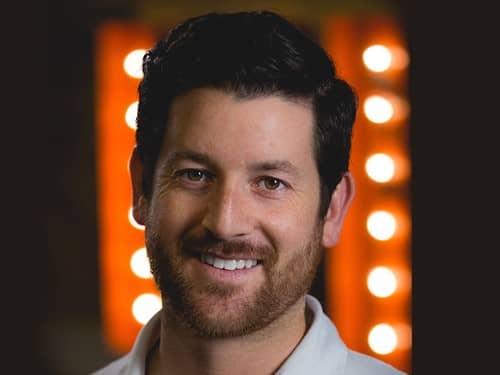 Superhuman speed isn't normally what makes a person a master of a craft, but for sound designer Mark Camperell it has certainly played a part. With only five days to create a high-concept sound design for a 42-minute episode of The Flash every week, he had to borrow inspiration from the title hero to finish the work. To maintain his speed and quality, Mark turned to BOOM Library products to help him complete episodes on schedule.
Mark is a sound designer, mixer, music producer and recording engineer working out of San Francisco Bay Area and Los Angeles, CA. He is the Founder and Creative Director at Empty Sea Audio, a post-production sound design group with a lot of experience in films, games, VR, commercials, television, music, and the web. Mark himself has quite a few high-profile credits other than The Flash, like Uncharted 2: Among Thieves, Underworld: Evolution and Alina. We were lucky enough to be able to interview him about his career in sound design, his time working on The Flash, and how he uses BOOM Library products. 
IN THE BEGINNING
Years ago, Mark got his start in radio and music when he was just out of high school, recording bands and mixing albums. He decided to go to college at Loyola Marymont and study sound design, where he was lucky enough to have Pam Aronoff as a professor. She landed him an internship with the Hollywood sound design studio, Soundelux DMG. He got to work with many of "the titans of sound design and mixing who shared our office space – Scott Gershin, Mark Mangini, Brad Beaumont, Alan Rankin, Tom Ozanich, and Peter Zinda – all these people were in the building and were guidance, inspiration, and collaboration."  
Mark received his first big accolades while working with Soundelux – the MPSE Golden Reel Award for Onimusha in 2005. "The team for that project was insanely talented and have all continued to do amazing things in sound design," Mark says. "Scott Gershin was the Sound Supervisor for it and was kind enough to include me and other junior folks on the team, in the nomination for our contributions to the project." 
He was soon on the wrong end of layoffs, but he looks at it very positively. The layoff was "my next 'lucky break'," Mark shares. "While most people would not see this as being 'lucky' – and I certainly did not at the time – it forced me down the path I have been on since. It forced me to know when to take risks and when to play it safe."
That was when he was able to finally step out onto his own and create Empty Sea Audio, with the help of the contacts he had made at Soundelux and Loyola Marymount, setting his way to eventually work on The Flash series. It was also at Soundelux where Mark met Chip Beaman. Chip and his business partner Julia Bianco Schoeffling have been in Empty Sea Audio's corner for years. They now spearhead Empty Sea's business development for video game projects through their company, The Halp Network. This partnership has helped Empty Sea Audio rise into the next echelon of sound service providers. 
GOING FULL THROTTLE
Mark had a large opening in his schedule when the Scarlet Speedster's series landed in his lap. When he was approached by Tom de Gorter at Atomic Sound Post to work on the series, he didn't know what kind of longevity the show would have. "Little did I know, it would last for 9 seasons!" he says. "It was exciting because when I was growing up, The Flash was always one of my favorite superheroes."
Working on The Flash was a real challenge, due to the rapid pace of work and quick turnaround time. As it was a weekly series, he had less than that amount of time to craft the sound design for each episode. And it wasn't basic and simple cuts. "We're talking heavy, high-concept sound design for a 42-minute episode of TV that had to feel like cinema every week." The characters' signature sounds had to be easily distinguishable and distinctive from one another, just as much as the visuals.  
Once the signature sounds of the characters had been established, subsequent episodes seemed like extended exercises in conformity. "I would keep a season's worth of episodes in a single super session to grab elements quickly and then finesse them for the new scenes. This would take about 3 or 4 days to accomplish. From there, I would spend a day or day-and-a-half on all the new material for the episode. Over the series, some things morphed and changed as the VFX were revised or improved, but the intent of the sound design was always the same: Make this as exciting as possible for the audience. It was intense, but thankfully I got to work with an incredible Sound Supervisor, Michael Mullane, who allowed me range to explore this stuff without being too restrictive on his expectations."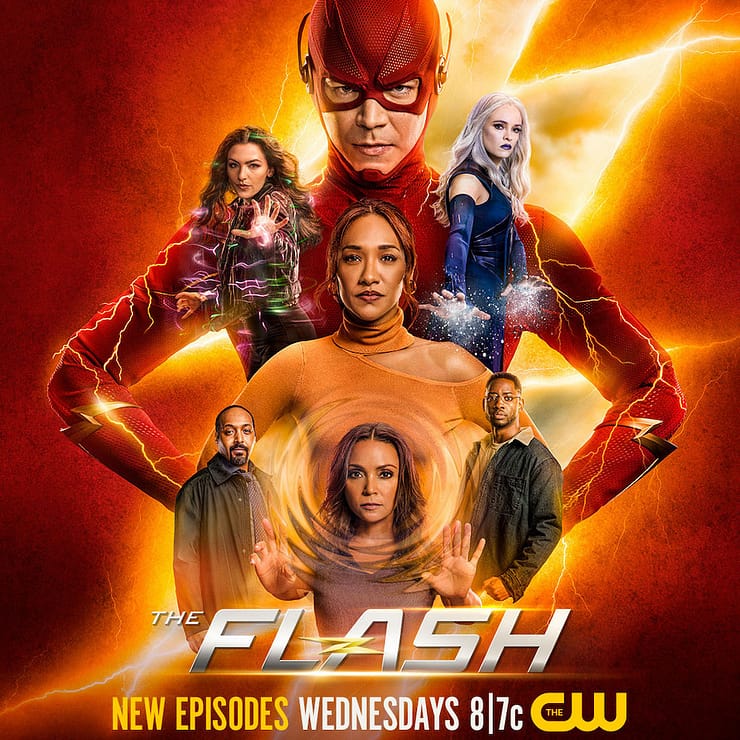 CREATING THE SCARLET SPEEDSTER'S SOUND
This latest serial rendition of The Flash spun off from Arrow and has lasted for 9 seasons. Part of the world-building for this epic run was how the sound design successfully boosted the immersion for the show's viewers. Episode after episode, Mark has had to negotiate his way through superpowers, gadgets and weapons, creatures, natural disasters, and more. 
The keyword for The Flash's creative department was "exciting". And that encompassed all aspects of the production, even the sound design. Because of the story, the tone of the sound had to have some organic foundation, so the basic elements that made up the Sultan of Speed's super sounds were more organic than synthetic. "There are elements of thunder, electricity, jets, fireballs, and various custom whooshes, weird zaps, and impacts," Mark says. He regularly mined our material for sounds. 
Keeping perspective in the sound design was a big part of the process. "A more distant shot of Barry speeding through the city could lean more on the side of fireball and jet pass-by, with a sprinkle of sizzling, whereas a close Flash-By would be heavier on electrical and impact elements. An 'onboard' shot of The Flash running through the city would have electrical zaps with sounds of stationary objects whooshing by him to create a feeling of intense speed. Then throw in all the speed ramping they did on the show and that is where you get that 'trademark' Flash sound with all these elements working together." 
THE 3-FOLD VALUE OF BOOM LIBRARY
BOOM Library sounds were useful to Mark in three ways. "First, the Construction Kit portions of collections give material to build my own layered sounds in a way that will not sound canned. Second, if I need a super quick needle drop sound to pop in somewhere because I am under a time-crunch, BOOM Library's stuff often works on the first try or with some pitch and/or EQ to let it sit nicely. Last, nothing irks me more than when stacked sound effects do not sound like a single, unified sound coming from a single source. When building things from scratch, a BOOM Library Designed sound layered in tastefully can often serve as the 'glue' that will hold the layers of a sound together and make it cohesive." 
Because of the show's time constraints and the lightning speed at which he had to work, he often relied on BOOM Library's effects. With reliable resources like BOOM Library at his disposal, he was able to easily implement last-minute VFX upgrades. "Having great material like BOOM Library made… last-minute adds and tweaks a breeze."  
One specific instance was in Season 3. "We had a fight scene between Grodd and Solovar. Two giant, telepathic gorillas. Last minute we got a VFX update and all of a sudden both characters were wearing full sets of armor. So after cutting this insane fight scene day before I now had like 2 hours to add armor layers on top of all the movements and actions of the gorillas. BOOM Library's MEDIEVAL WEAPONS collection worked extremely well as source material for this. I was able to grab it, pitch it down a bit for size, and cut it in quickly. Everything just felt correct. This is just one example of probably hundreds." 
On The Flash, Mark found himself using a lot of material from MAGIC – ARCANE FORCES, CREATURES, SCI-FI, and MEDIEVAL WEAPONS.  
READY FOR MORE
Now that The Flash has officially wrapped up with the DC Cinematic Universe pushing even further beyond how it started, we're sure to see more DC shows streaming in the fast lane, and Mark is ready to meet any challenges that might come his way. An incredibly talented sound designer who has worked on many amazing projects, Mark was able to create incredible sound design that kept audiences engaged and entertained throughout the series and, with the help of BOOM Library products, he was able to keep up with Monarch of Motion's lightning pace.