New lords will rise: The next expansion of the Destiny universe is coming up on the 20th of September. We are happy to show you the new Rise of Iron reveal trailer including sound FX from our CINEMATIC HORROR pack. In this case a prominent placement of our sound "Scream Piercer". Interested in some more details about the sound?
Well done game trailers can considerable enhance the anticipation. The sound effects in a trailer are significant for a player to plunge into the game´s world. Trailers show the players what they can expect and let them feel the game atmosphere. The first impression is very crucial. We´re happy to announce that we are part of the new Destiny: Rise of Iron trailer (BUNGIE / ACTIVISION) and want to tell you more about our sound. Today Axel shows you what´s behind "Scream Piercer" from our Cinematic Horror Designed library: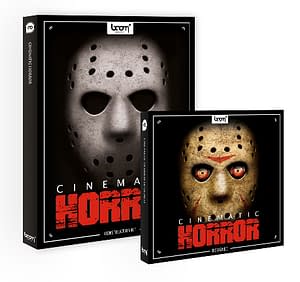 HOW DID YOU RECORD THE SOUND?
"In fact there are a bunch of quite differently recorded elements in there. One is a screaming female voice actor, Conny Kolett (lead vocals for example for Elder Scrolls Online, Total War-War Hammer, Hitman, Project HIT / Nexon) recorded in a dry studio room. There is an impact which – funny enough – is simply plastic bags torn apart so they smack in a bigger acoustically untreated room for more reverb. The low impact is a soft knock on a wooden door recorded in a cabin in Switzerland, some screaming electric guitars and an orchestral tom recorded in an orchestral concert hall. All elements are fed at different levels into Altiverb."
WHICH MICROPHONES DID YOU USE?
"We used different kind of microphones, from large diaphragm over the Sony PCM100 to Sennheiser MKH8040/MKH30 MS."
WHAT IS SPECIAL ABOUT THE SOUND?
"We tried to create a harsh, kind of disgusting / frightening shocker without having any really piercing and annoying frequencies. It is hard to get a good balance with such a sound. Also it is always hard to get it really loud without clipping which would make the sound kind of useless in most situations."
HOW WAS IT USED IN THE TRAILER?
"In the trailer it is used rather subtle, which works great to create a good portion of tension when the creatures come into screen. The screen is flashing to create a nice transition to the Bungie logo, which is supported in the audio by using a stutter effect on the original sound we created. After using a different scream for the very beginning of this moment and exchanging the impact some re-EQing helped here to fit it into the context. I really like how Bungie translated our sound into this trailer story telling!"
AUDIO DEMO
[TRAILER] Watch the trailer, experience more about the fate of the lords and maybe you can pick out "Scream Piercer"!