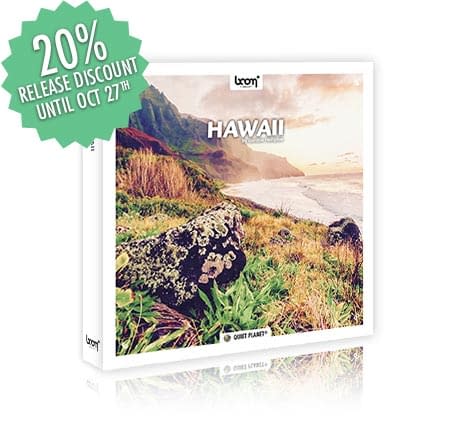 LAST BUT NOT LEAST: Today we release the two last libraries of one of the most extensive nature sound libraries on the planet. OCEAN SHORES and HAWAII complete the whole Quiet Planet series by nature sound recording guru Gordon Hempton. Perfect your own sound pool with these incredible sounds which accompany each collection of the Quiet Planet series.
OCEAN SHORES (available as STEREO & SURROUND)
The key to sound designing with Ocean Shores is balancing just the right omnipresence of ocean waves with appropriate accents of wildlife. Because changing wind and weather events are so common at Ocean Shores, you can often use them to move our audiences through a variety of places. Increasing wind, a rainstorm, even a wave sweep across a pebbled beach is all you need to fade out of one highly informative setting and into another highly informative setting without awkward conflicts in frequency.
One third of your global audience, in all probability, resides within 60 miles of the sea, so this habitat type will likely be your most closely scrutinized work, approached with preconceived notions and expectations like never before. Can the laughter of vacationing children splashing or a solitary walk accented by the wind-muted calls of gulls enthrall your audience? Those choices and many more await this carefully crafted sound design, one that may easily be your most remembered production.
BUY
HAWAII (available as STEREO & SURROUND)
Quiet Planet® has saved the best for last: Hawaii is significant because nowhere else on Earth will a recordist find so many diverse habitats (volcanic craters, grasslands, wetlands, riparian zones, and lush tropical forests) in such a small area. So if you want to take a short cut to recording the Earth as a whole you will want to consider Hawaii first.
The Hawaiian Islands offer unparalleled recording opportunities, yet, nowhere on Earth will you find greater challenges. Wherever you go, you experience rapid sonic transitions, more rapid than any other location on Earth. The island offers a vast variety of wave-swept boulder beaches, birdsong-rich tropical forests, skirt waterfalls, transverse windblown grasslands, and finally enter a domain of absolute silence in the volcanic desert of Haleakala Crater. If you can produce professional results in Hawaii, you are ready to confidently accept assignments worldwide.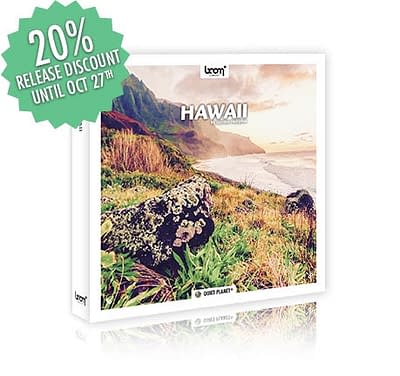 BUY
Count on mesmerizing soundscapes that will delight your audiences and let these two packs be a part of your personal sound FX pool. All of the sound files come with detailed content descriptions and have smart metadata with geographic location and place description.
Make sure to order OCEAN SHORES and HAWAII until October 27th to benefit from our special offer!
These two libraries offer excellent sound landscapes with unique acoustic characteristics. But you shouldn't miss any of the high quality Quiet Planet SFX libraries to perfect your own nature sound pool. Check out the list of the whole nature pack collection:
| | | | | |
| --- | --- | --- | --- | --- |
| | | | | |
| Prairies | Flowing Water | Thunder & Rain | Waves | Nature Essentials |
| BUY | BUY | BUY | BUY | BUY |
| | | | | |
| --- | --- | --- | --- | --- |
| | | | | |
| Tropical Forests | Winds of Nature | Deciduous Forests | Upwellings | Coniferous Forests |
| BUY | BUY | BUY | BUY | BUY |
| | | | | |
| --- | --- | --- | --- | --- |
| | | | | |
| Wetlands | Canyons | Quietudes | Deserts | Riparian Zones |
| BUY | BUY | BUY | BUY | BUY |