BOOM ONE UPDATE

A mechanical fascination
---
The siren's song beckons us on with this latest captivating chapter in BOOM ONE's continuing journey. For this latest installment, our sound designers got up close and personal with some of nature's most vicious sea-going predators – seals. And for the other portion, they hit a workshop full of cranks, gears, and broken bicycles to find hundreds of interesting and useful sounds.
There are a total of 33 cape fur seal recordings, packed with guttural sounds, gargles, groans, barks, cries, and moans. They're so close-up and detailed, you'll think you're the one holding the equipment. On the mechanical side, we've got 188 files for you that are super diverse and detailed and were recorded in a studio with high-quality microphone setup to capture every detail of these heavy, weighted sounds.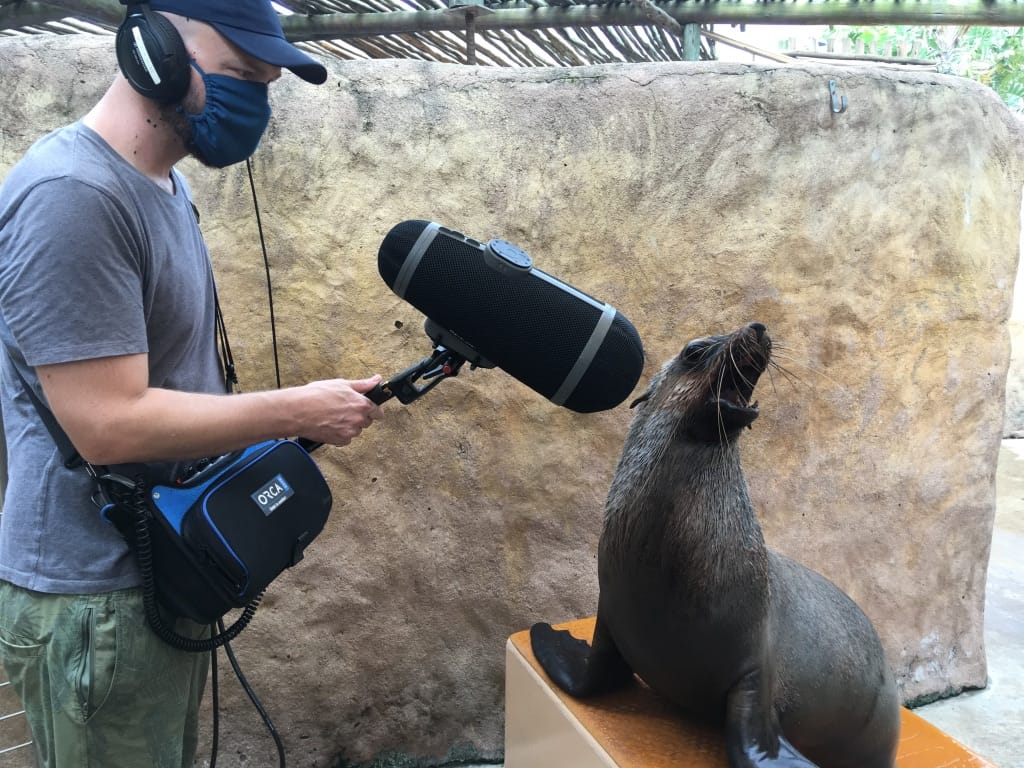 Then rounding off the pack, there are 433 additional sounds that include a variety of props and other sounds like airplane interior ambiences, crows, single fireworks at various ranges, clinking glasses, a BMW 118i and a BMW 120i, a Porsche Taycan, whip hits, and whooshes. There are so many high-quality sounds here that you'll have a thrill just sorting through them.
The total brings us to 654 files that contain over 3300 sounds, coming in at over 7 GB.
David Arnoldy was our main sound guy working on the mechanical sounds side of this package. He tells us more about his recording process. David has always been intrigued by sound design and finds a very distinctive appeal to mechanical sounds that he finds hard to describe. "As a sound designer, it's a real pleasure to capture these intricate soundscapes and make them available for everyone in a high-quality audio package."
BOOM: How did you come up with doing Mechanicals for BOOM ONE?
David: Ever found yourself inexplicably fascinated by the rhythmic churning of an old calculating machine or the clink of metallic poles? If so, you'll understand the genesis of our latest batch of sounds. The unique charm of mechanical sounds was what originally sparked the idea for this pack. I found immense satisfaction in exploring the peculiar sonic landscapes of such sounds – the kind that simply compelled me to share.
But there's more to this pack than the intriguing sources of the sounds. Some of the magic lay in subtly bringing out satisfying frequencies and interesting transients during the editing process. I sometimes think of it as a process akin to fine-tuning a musical instrument, refining the raw metallic noises into a well-balanced and captivating sound design element.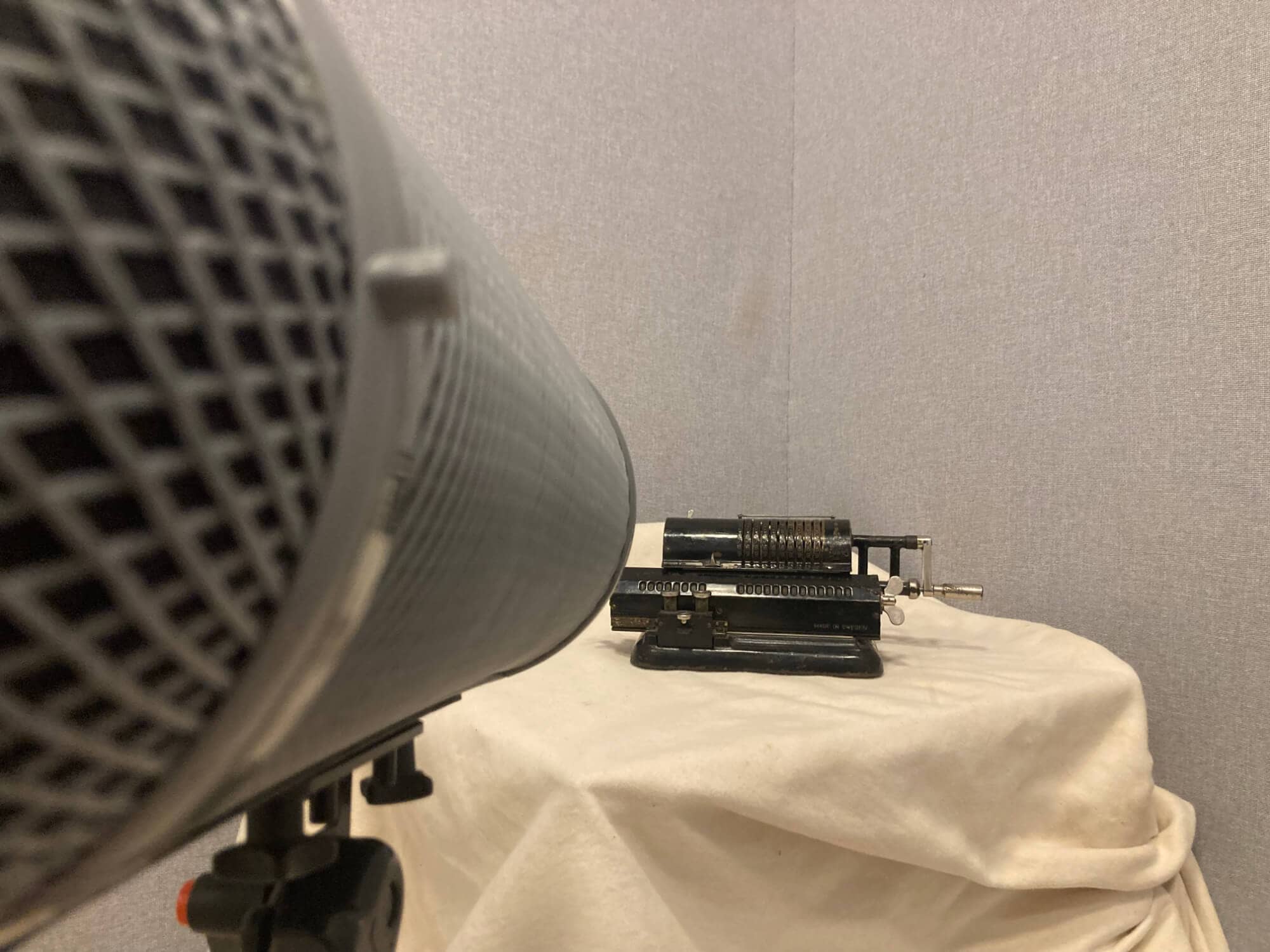 How did you go about choosing what to record?
When it came to collecting the source material, diversity was key. My quest for metallic sounds led me to a variety of objects and settings. I discovered intricate, resonant sounds in sometimes rather unconventional places: the clinking of weights chained together, the resonating hum of metallic tables, the rattle of chains against metal poles, or even the vibrations of old washing machines. I also unearthed some real treasures like antique calculating machines, gears, and lever mechanisms, whose complex mechanical symphony was a joy to record.
Can you tell us a bit about your recording process?
Each recording was made with meticulous precision in our studio, tailored to capture each sound in its fullest, most vibrant form. For this, I employed an MS-setup, combining a Sennheiser MKH8050 and a Schoeps MK 8.
The MKH8050 is known for its accurate and natural sound reproduction, especially for mid-range frequencies, making it ideal for mechanical noises. On the other hand, the Schoeps MK 8 offers excellent directional quality and a high degree of lateral sound muting, which complements the MKH8050 perfectly. The MS-setup allowed us to capture a rich stereo image without compromising on detail or precision, essential for the complexity of the mechanical sounds we were working with.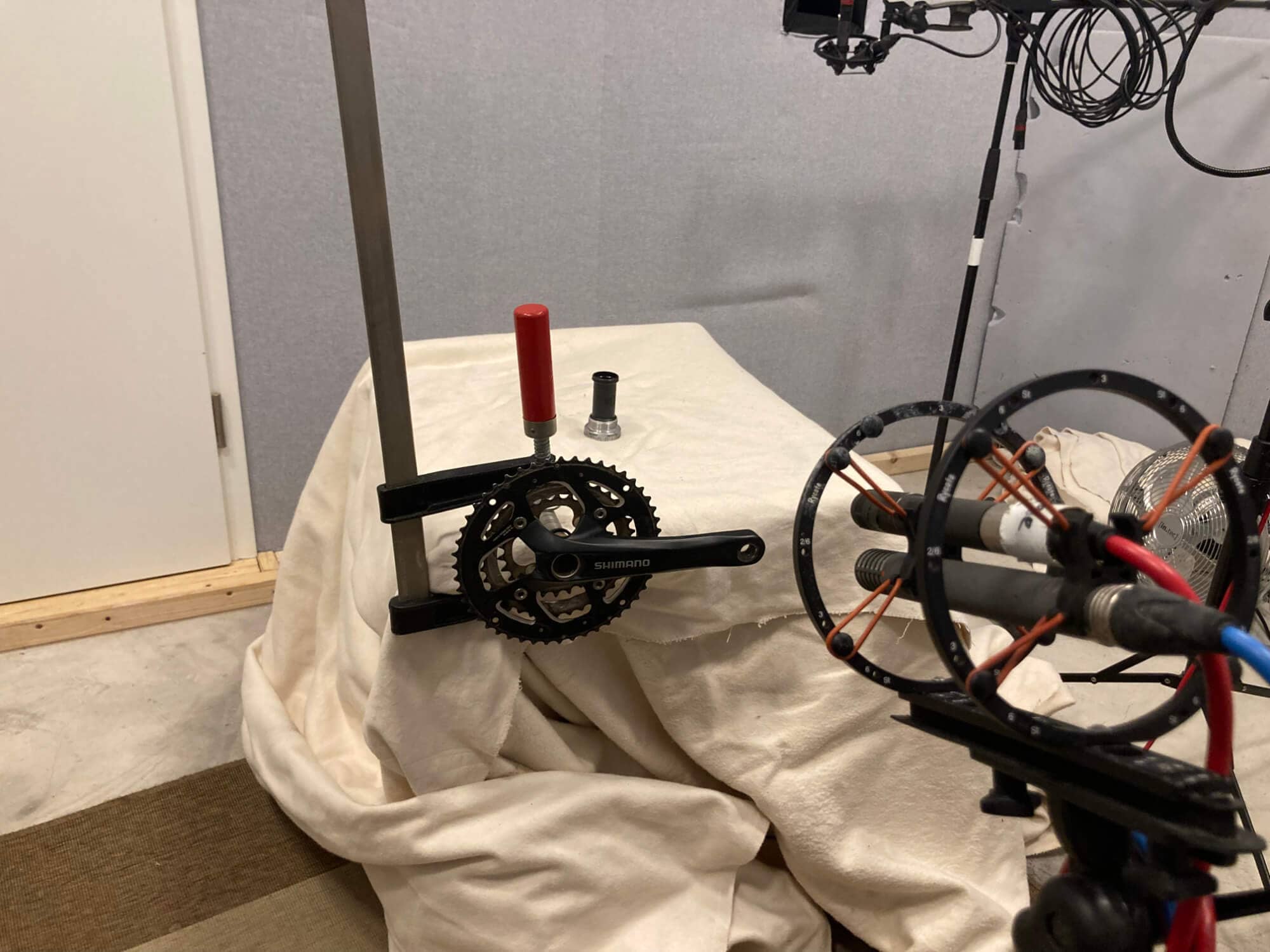 How was your experience working on the collection?
Working on this package was truly an enjoyable experience. From the exploration of complex mechanical objects to the intricate process of sound editing, each step was a lesson in sound engineering and a source of fascination.
The whole process turned out to be a voyage of discovery, revealing the hidden treasures within seemingly everyday objects. It was a stark reminder of how diverse and remarkable the world of sounds can be. I hope this new sound package can offer the same fascinating journey for you, bringing the hidden musicality of the mechanical world to your fingertips.
From satisfying metallic resonances to intriguing mechanical clicks, this sound package is a love letter to all things mechanical. I can't wait to see (or rather, hear) the incredible soundscapes our customers will create with it!
If you're a BOOM ONE subscriber, you can look forward to adding these new sounds to your collection this month. And if you're not a member yet, this is a great time to join and start exploring the vast and constantly expanding library of sound effects that BOOM ONE has to offer. Check out more info on the main BOOM ONE product page.
WHAT OUR CLIENTS THINK ABOUT
MONSTERS & BEASTS