---
We're proud to present our massive new library, SEASONS OF EARTH – SPRING, where we've managed to perfectly capture every aspect of nature during the season. To extend our SEASONS OF EARTH series, we sent recording engineer Matthew Mikkelsen on a quest across North America to find the right places and capture the perfect sound. He's dodged flight paths, hikers, highways, and more to find a perfect separation from humankind and pick up the audio tones that are truly out there.
"Spring is a really incredible time to be a listener. There is so much change when you come out of winter and everything is pretty dormant," says Matthew. "All the birds are migrating and starting to get prepared for a few months of really intense activity: the weather is changing, plants are growing, there is a festival of birds, and everything is kind of very fast-paced and very in your face. Spring is very sonically diverse."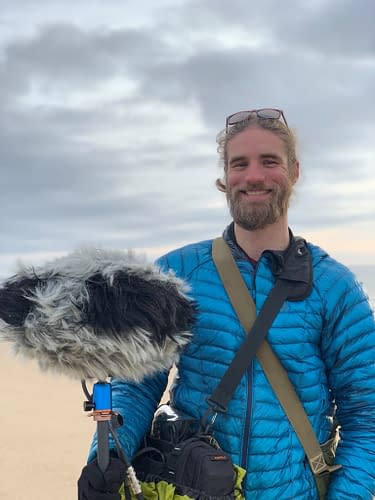 Traveling in spring
Matthew traveled across the continent with his custom modified Schoeps ORTF3D Surround rig to capture the most realistic sounds of spring in the most isolated areas imaginable. From the prairies of the Montana highlands and the open fields of the Great Plains to the rolling Appalachians, SEASONS OF EARTH – SPRING covers every facet of the season imaginable.
Racing from place to place, Matthew was living out of a van for the duration of each short interval of what could be considered spring. "You have a few weeks of time," Matthew explains. "Maybe a solid month, month and a half. But to be able to get to all those different ecosystems and capture them adequately in that amount of time isn't something you can do in just one year." It took over four years of consistent work and travel to get the massive library fully recorded, logging over 13,000 miles on the odometer in the last spring alone with one final push to get it done.
The biggest issue Matthew faced was noise pollution—sounds of planes, traffic, hikers, construction, and any other human-caused sound. It was a lot like hunting. "You can get yourself in the right area but in the wrong spot. It can take weeks to just find the spot that's free from noise pollution and isn't too windy. And then the weather conditions and all that stuff—it's an interesting problem to try and solve every day for sure."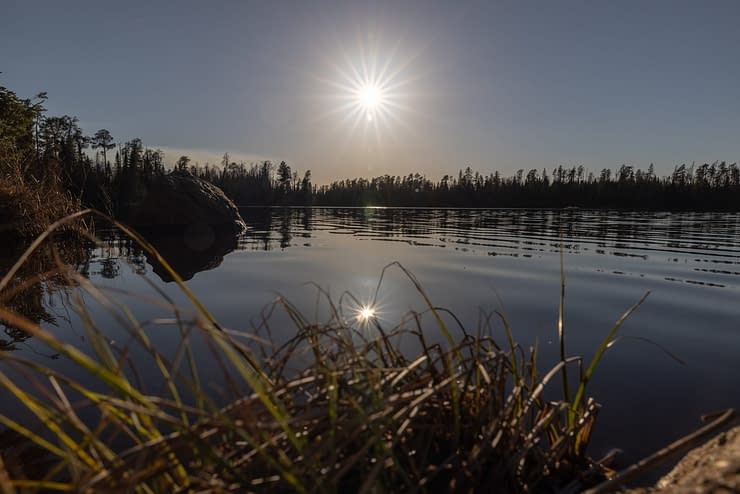 About the rig
Matthew spent years testing different mics and setups to find the one to capture nature completely and accurately in its finest detail. Not only did the mics have to be pristine—the best he could find were the Schoeps ORTF—but they also needed to be set up correctly.
Recording in 3D creates all sorts of new issues as well that one wouldn't have in a simpler binaural setup. With a binaural rig, one can place the gear next to a rock to dampen the wind, or under a low cover for the rain. With 3D Surround, there comes a great deal of limitations. If you were to shield it in these ways, then you would get gaps in the recorded sound.
Matthew explains the complications and his solutions: "There's been a lot of times where I've invented these contraptions that go around the unit—storm cages and things like that—that allow me to set up in windy or precipitating environments where you can actually still have that three-dimensional soundfield… For rain… you have to have height on your tripod sticks and find extra high natural cover. I have a lot of custom-built storm cage stuff, kind of cages that I put around the microphone and I've figured out ways to transport them and make them acoustically transparent, and you know it's taken years of field testing to figure it out."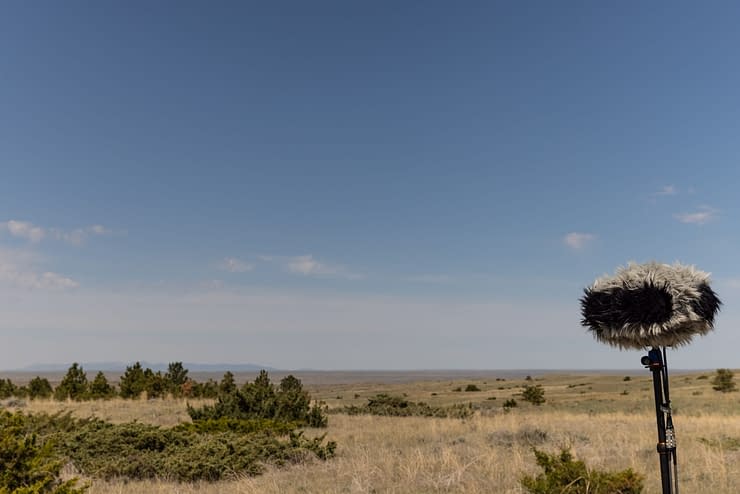 The editing process
There isn't much editing to do on these recordings. This is primarily because of the quality of the recordings, and the rigorous selection of the locations. The editing that did happen mostly involved spending hours and hours combing through the nearly 4 terabytes of sound finding the best and most sonically interesting material.
"It was just a massive amount of stuff and there are hundreds of gigabytes of sounds that didn't get included," Matthew says. "But we got what we felt like needed to be included in order to get the diversity that this library really deserved."
Buy SPRING today!
SEASONS OF EARTH – SPRING places the listener directly into nature, amidst a festival of birds or a gentle rain at sunset.
Learn more here.
Prices and availability:
The library includes 144 ambiences making up 117 GB (23.46 GB for the stereo and 93.55 GB for the surround) of total spring-time immersion.
The regular price is $359/€299 and will be available for $287.20/€239.20 during our introductory sale.
The stereo only version costs $119/€99.