BOOM ONE UPDATE

TICK, TOCK, BOOM! BOOM ONE's second update wades in
---
We are very excited to present to you the second BOOM ONE update. This pack contains 525 total files – including both single sounds and variations – of boats, ships, and clocks.
The boat and ships part envelopes the entire nautical experience, from the sounds of waves lapping against the side of a boat or ship, to that of kayaks and canoes slicing through the waters. In addition, we also captured various other common boat sounds like sails flapping in the wind and that gentle clanking sound the pulley makes when hitting against the mast. The sea and the docks are a true sonic playground, and an easy inspiration for hundreds of insightful recordings that will no doubt find their way to any of your coastal or sea-based scenes in your next film, game, or podcast.
With the clocks, we tinkered and prodded a variety of mechanisms in our studio. We explored huge wall clocks and small alarm clocks to discover all the sonic variety and profundity of timekeeping. Our sound recordist, David Arnoldy, joins us to discuss his process in capturing the sounds.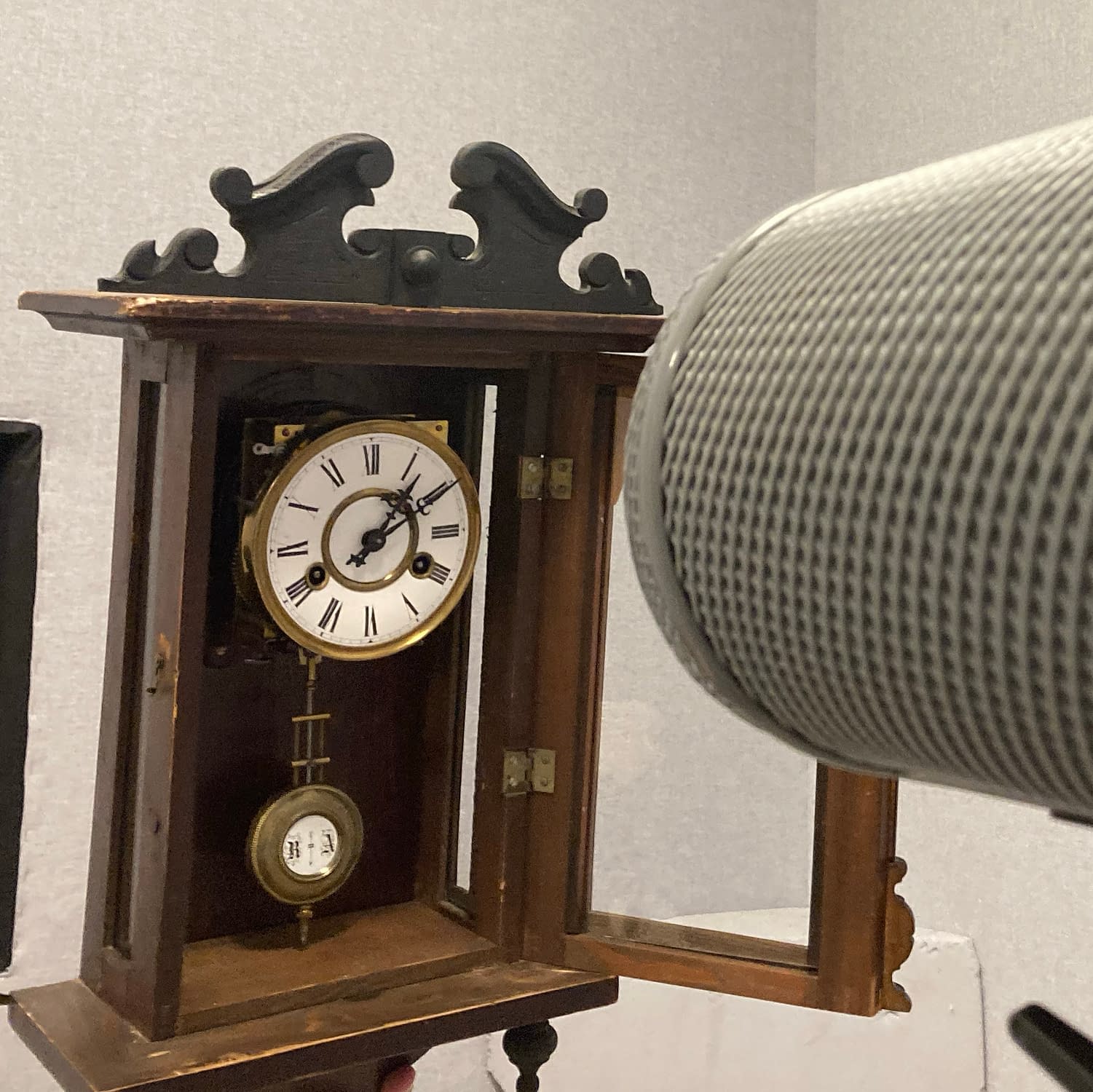 What inspired you to sample clocks for this update?
When I first thought of clock sounds as a BOOM ONE update package, it immediately struck me as something that would allow for all kinds of different sound types, materials and actions, while at the same time maintaining a very distinct category which separates it from other packages.
I loved the idea of creating a very diverse and yet coherent package that would allow me to record all sorts of rattling and clicking gears, wooden and metallic resonances, polyphonic bell strikes, small squeaky doors, etc.
How did you choose the clocks?
When it came to choosing the clocks, I very much put the focus on creating a diverse pool of source material. From large, antique floor and wall clocks to small modern alarm clocks – everything that measured time and made a sound was sure to get a spot in my prop-collection.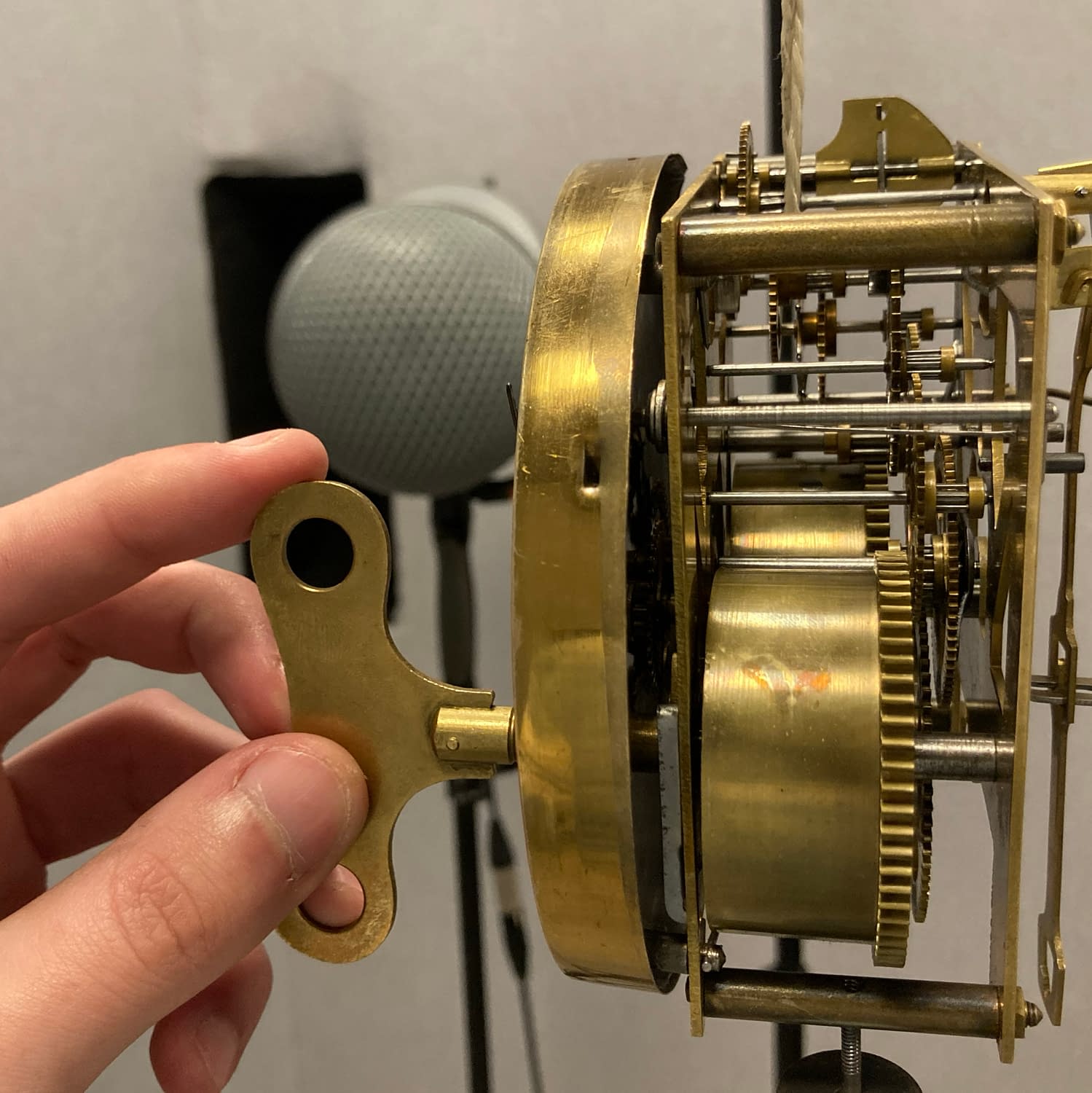 How did you record the sounds?
All of the recordings took place in our soundproof studio to record every sound as clean and dry as possible. Fairly early on in the process it became obvious that one of the biggest challenges would be to capture the extremely quiet, subtle and yet characteristic ticking sounds of the smaller clocks. For those I ended up using an LCR setup consisting of two Sennheiser MKH 8040s for left and right plus an MKH 416 for the center. That way, I was able to still capture a relatively rich stereo image even for the softest sounds while simultaneously recording the sound source directly with the center mic.
For the much louder sounds like the striking of the clocks, I used an M/S setup to get a very wide stereo image without losing precision. For the mics, I picked a Sennheiser MKH 8050, combined with a Schoeps MK 8. In my experience, that combination yields the most natural sounding results, especially in the mid-range frequencies which seemed quite fitting for those warm sounding clock strikes.
What did you enjoy most about making this library?
One of the most enjoyable aspects of the entire process was the exploration of the clockworks themselves. I never expected to find that much mechanical precision and ingenuity in a, for example, relatively simple-looking antique wall clock. If you take the time to understand some of the workings behind those gears, it quickly becomes a true source of fascination… not to mention all those satisfying sounds you discover during that process.
Don't have BOOM ONE? Get access to these incredible clock and nautical sounds, along with thousands more in addition to monthly updates of new inspiring sounds. Learn more about this constantly expanding subscription plan on the main BOOM ONE product page.
WHAT OUR CLIENTS THINK ABOUT
MONSTERS & BEASTS