Epic cinematic selection up for grabs!
This FREE Sound Effects pack contains sounds from the three great SFX packages CINEMATIC TRAILERS, CINEMATIC METAL and CINEMATIC HITS.
What's inside
Included sounds - keywords
cinematic, series, free, metal, hits, trailers, impacts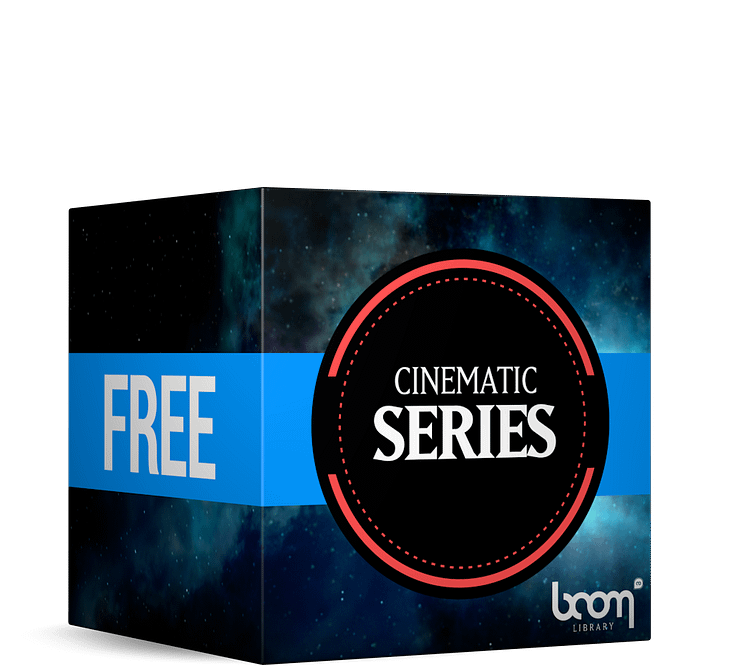 Free to use for anything!
This package of FREE SFX gives you a fine selection of SFX from these three libraries. Get 142 SFX in 52 files. That's more than 350MB of FREE SFX and at the same time only a very small percentage of the full content of those libraries. Download these sounds for free and get an idea of how many many more powerful SFX are waiting for you in the full bundles.
Tech Specs
| | |
| --- | --- |
| Files | 52 |
| Sounds | 142 |
| Size | 0.4 GB |
| Available As | |
| Format | WAV - 24bit - 96kHz / Windows + Mac |
What's so special about this library?
Free SFX in BOOM Library quality – need we say more?
Compatible Software
BOOM Library sound FX come as WAV files, meaning you can import and work with them in any software that can handle this file type. Here are the most common audio and video editing software tools that work perfectly with our sound FX
Audio Software
Logic Pro
Cubase
Nuendo
Ableton Live
Pro Tools
Reaper
Video Editing Software
Premiere Pro
Final Cut Pro X
After Effects
Vegas Pro
Media Composer
Rich Metadata Embedded
To provide you with the fastest and easiest workflow possible, all files contain extensive metadata like file description & keywords to quickly find the sounds you're looking for. Metadata can be read and processed by audio management tools. Some digital audio workstations feature an included search tool that can also read embedded metadata. Here are the most common audio management tools:
Soundminer
Basehead
Soundly