Once again we hunt up one of our BOOM Library sounds called "RISE_Come_Comanche.wav" (min. 00:20) from our Cinematic Trailers Designed library in the TOM CLANCY'S THE DIVISION (UBISOFT) launch trailer 2016.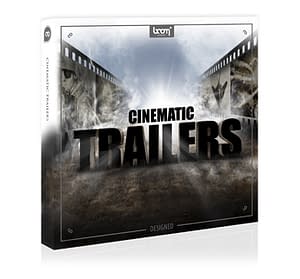 BUY
It's a huge pleasure to enjoy the trust of nameable, world-famous video game developers like UBISOFT that appreciate the quality of BOOM Library sound effects. This time you can listen to our sound effects in a fascinating trailer for TOM CLANCY'S THE DIVISION. Together with the impressive footage – "RISE_Come_Comanche.wav" lets the helicopter crash and emphasizes the ever-increasing danger.
"RISE_Come_Comanche.wav" will be one of our FREE sounds that you can get delivered to your inbox. If you like the sound in the trailer and you think it benefits your own project then it's about time to join our monthly FREE SFX newsletter. Take the chance and get some FREE BOOM Library sounds every month 🙂
SIGN UP
Enjoy the trailer:
If you want to get your hands on those sounds too, check out our STORE.