We're always happy to hear directly from our customers why they like our BOOM products and which projects they used them in. It's always a pleasure for us to read the replies and learn what the sound designers like about our libraries. This time Gregor Arnold shares his BOOM experience with us: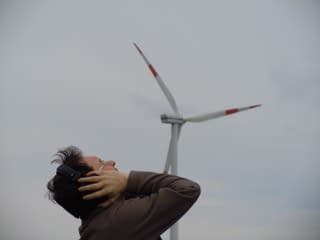 "I am working in the audio post of German movies and TV primetime productions for about 20 years. Over the last years, an independent sound library scene has grown and BOOM Library is one of the most outstanding producers.
What makes them outstanding is their broad range of libraries and the absolutely great quality of their products.
I have several libraries in my arsenal and it's safe to say that it's hard to find a recent project where BOOM Library sound FX were not included."
Gregor Arnold / SOUND DESIGNER • RE-RECORDING MIXER
(Muxmäuschenstill, Türkisch für Anfänger, 8 Uhr 28, Dina Foxx: Tödlicher Kontakt etc.)
Thanks Gregor for those insights and taking the time!
And thanks to you readers who let us know which awesome projects you are working on and how the BOOM library sounds are benefitting you.