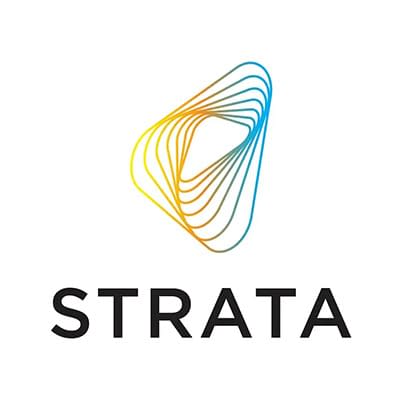 DIGGING DEEPER INTO SOUND WITH AUDIOKINETIC'S NEW BOOM-BASED TOOL
---
Have you ever wondered how we get those larger-than-life sounds? How in trailers, the room seems to shake with our impacts? How those punches can thump so hard you feel them even from your seat? Though some may consider these aspects of sound design as "trade secrets", we at BOOM Library think that there's room for everyone to learn, grow and expand.
"We don't believe in such secrets," says Axel Rohrbach, one of our co-founders. "We think if everyone openly talks about what they do and how, the industry as a whole profits from ever-growing quality."
That's why we partnered with Audiokinetic to deliver the Strata Library, a completely new concept in sound libraries. The base library comes with over 18,000 designed sound effects and is paired with access to our flagship FX editor, ENRAGE.
DESIGNED LIBRARIES
Most of our libraries are paired with a Designed sound pack, where we have taken the recorded sounds and tapped into their deepest potential. For some libraries, like MUTATE ORGANIC, it meant mangling them beyond the extreme to get creatively new and terrifying sonic realities. For others, like MEDIEVAL MELEE, it meant heightening the sense of impact and gore to immerse the audience into the scene through our sound design.
There are always questions on our layering techniques and choices. Ones that we were never sure how to share, or didn't have the capacity to edit in such ways that our respected customers have requested. No matter how rich our Designed packs are, they are limited by the very real issues of customization – that's the nature of the product.
ENTER AUDIOKINETIC
Montreal-based Audiokinetic is a software company that focuses on immersive, interactive sound environments. They are the team behind Wwise, the leading audio software for interactive media and video games . We've met them many times over the years at various conferences, developing a wonderful relationship with their team.
When we met their team at a conference a couple of years ago, they pitched to us an intriguing idea: the Strata Sound Library. When we heard the details, we instantly jumped at it. Their idea answered our concerns and more.
"We've always considered providing audio content to our users," says Simon Ashby, Audiokinetic's Head of Product. "But as with all our products and ventures, we needed such a project to have a unique value proposition… When we came up with the idea of Strata, it was quite obvious for us as a software company that we would work with an established content provider… BOOM Library was the obvious choice for us.
WHAT IS STRATA?
The Strata Sound Library is the world's first multi-track sound library. It takes the sounds from BOOM Library and delivers them as individual REAPER projects, just as created by our sound designers. You can then see (and edit) all the layers and effects we used to coax out the best in our high-quality recorded sounds. It serves both as a great educational method and a jumping off point for future creative design.
"It's the first library of sound effects that's been designed from the ground up to be produced and distributed in multi-track format," says Simon. "By that we mean providing all the tracks, all the clips' edits, all the effects, so it's full flexibility at your fingertips."
Strata is a subscription service that gives you access to over 18,000 sound effects and over 100,000 source items in 14 multitrack collections, with new collections being added monthly. Each file gives you full access to the design behind it. As a REAPER file, you can edit and adapt the sound in any way you see fit. You can take away layers, add more, or change them, depending on what your creative needs require.
"Strata eliminates a lot of work that is not fun – all non-creative and repetitive steps – and sound designers now have more time to focus on the creative tasks related to sound design," Pierre Langer, our co-founder and Managing Director says.
DIG DEEPER (WITH ENRAGE)
In 2021, we released our powerful VST effects engine, ENRAGE. With its expanding FX tools, ENRAGE allows you to do virtually anything to a sound. Access to it also comes bundled with your Strata subscription, since we use it to modify most of our sounds.
Paired with the REAPER breakdowns and ENRAGE, you also get free, integrated Wwise plug-ins, IEM Plug-in Suite and ReaWwise (allowing you to quickly export to Wwise). This is truly a powerful and dynamic deal.
Have you always liked one sound, but found the tail wasn't quite right? Or maybe you thought an impact could be toned down (or have a more metallic flare)? With Strata, these concerns are gone. Just open the file and edit away.
Find out more info here at the Audiokinetic Strata site.
WHAT OUR CLIENTS THINK ABOUT
MONSTERS & BEASTS