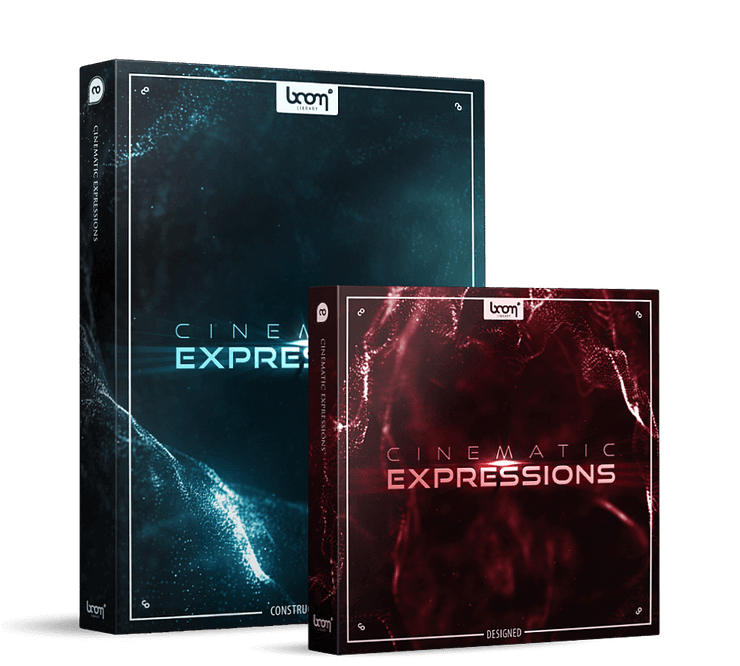 CINEMATIC EXPRESSIONS

A NEW SONIC ELOQUENCE FOR CINEMATIC SOUND
---
CINEMATIC EXPRESSIONS is designed to expand your sonic palette. Where other libraries focus on massive hits and impacts, we've gone the other way to have the perfect sounds that fit all the spaces in-between. With newly recorded BRAAMS, STINGERS, TAILS, WHOOSHES, and PINGS with a Construction Kit and a vivid Designed edition. There is over 19 GB worth of smooth yet growling sound effects.
This library includes an entire orchestra of sound, using all the tonal properties of violins, cellos, flutes, saxophones, guitars and more. But not only! We've created a library of expressive sound, not just expressive instruments. Lion growls modified into BRAAMS, metal scrapes into mystical PINGS, and even squeaky dog toys into powerful RISERS.
For CINEMATIC EXPRESSIONS we were looking for something that was modern, that was different, that redefined the range of modern trailer sounds and established a completely new kind of sonic language.
Cinematic trailer libraries all-too-often focus on over-the-top hits and impacts. We know. We've done those ourselves. This library isn't that though. Where an impacts collection gives you a good start, we've created a powerful set of sonic tools to give you a good finish. With high-quality, clearly labelled tonal and atonal sounds, it couldn't be easier. 
The result is CINEMATIC EXPRESSIONS and we are already using it to its full potential.
Make sure to order CINEMATIC EXPRESSIONS by May 17th to benefit from our special offer!
Click HERE to learn more about our new library.
WHAT OUR CLIENTS THINK ABOUT
MONSTERS & BEASTS