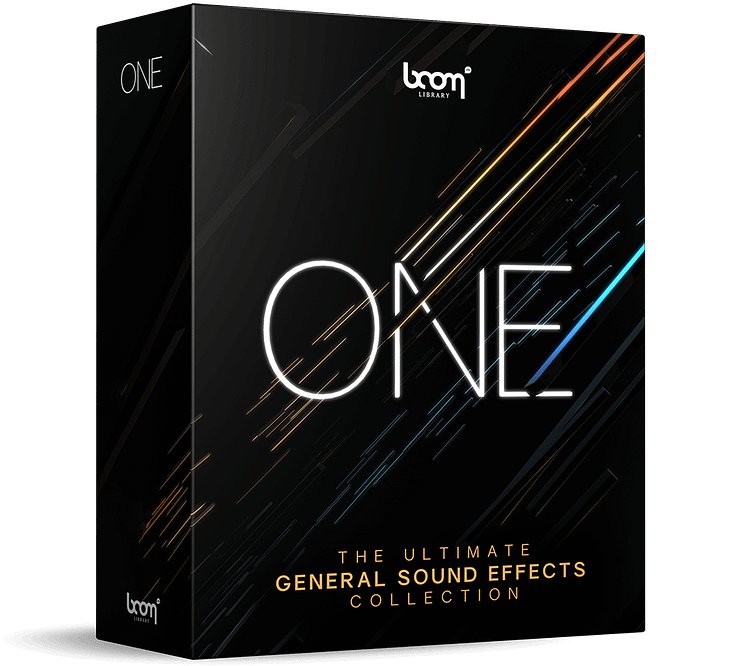 BOOM ONE

A WORLD OF SOUND WITH ONE SUBSCRIPTION
---
BOOM Library presents a new subscription service that keeps on giving.
Starting with a fully fletched library of over 40,000 high-quality BOOM Library sounds and growing by the month, this collection has everything covered. These sounds are completely unique and found nowhere else in any of our collections. They're all bring the high-quality that BOOM Library is known for, with new projects created monthly just for BOOM ONE subscribers.
What can you expect?
Through the years of developing our libraries, we've built up a massive collection of sounds that we were never able to release. From earth shaking growls and menacing shrieks to squelching drill bits or clicking toy guns, we've brought library after library that have been full of amazing sounds but couldn't be fit. Sometimes we had simply made too many sounds for some packs, other times the sounds didn't quite fit the genre. Our focus here was to include those sounds that didn't quite fit anywhere else, and then add a lot of genre-specific sounds as well. This means it has everything a sound designer needs and more.
There are hundreds of categories of sounds, but to name a few:
Whooshes
Equipment
Destruction
Fighting
Fireworks
Aircrafts
Boats
Alarms
Vehicles
Crowds
Electricity
Animals
Creatures
Breaking glass
Guns
Ambiences
Machines
Weather
Lasers
And more!
The value of subscription
On top of that initial collection of over 40,000, we're bringing to your table a constantly expanding set. Each month, we will release a pack of sounds based on various genres to enrichen the collection. For example, Brown Bears and Bullet Shells are two soon upcoming libraries, bringing you everything from deep, breathy snarls to cartridges ejecting quickly out of a chamber and clattering onto the ground. You can never know what to expect – either you'll find what you were looking for in that new set of sounds or they'll inspire you to go beyond and create something more.
Search no more for new libraries. BOOM ONE has you covered.
WHAT OUR CLIENTS THINK ABOUT
MONSTERS & BEASTS