Joanne K. Rowling's Harry Potter universe will be expanded. Tomorrow the new spin-off "Fantastic Beasts and where to find them" of the Harry Potter film series will be released in German cinemas. We are really looking forward to the film and we would love to get you in the right mood.
The YouTube channel of GALACTAWARP got some funny content ranging from entertaining videos to narrative short films and beyond. The latest video is all about "How Harry Potter Fans Think" and it is a wonderful use case for our MAGIC sound FX pack . Check out the video and listen to some magical sounds.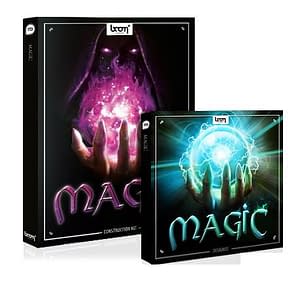 BUY
"Boom Library's sound packs have become my go-to assets for any sound design work. The quality is where it needs to be to take any project to the next level." – Nicholas (GALACTAWARP)
Are you a Gryffindor in heart or do you prefer the dark side of magic? Enjoy:
Getting to know the projects of our customers is a very rewarding and inspiring part of our work. Thanks for sharing your BOOM Library experience with us!